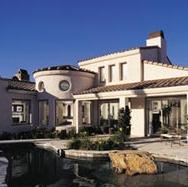 Las Vegas Real Estate: All About the Lifestyle
By Shane Sharp,
Contributing Writer
LAS VEGAS - "Leaving Las Vegas" was the popular croon of rock star Sheryl Crow, but when it comes to Sin City demographics, no one seems to be listening to the pop music vixen.
"Vegas" and its environs are now home to over 1.2 million residents, and you can bet these sun starved folks haven't relocated to scenic Clark County because of its historic charms or its strong takes on morality issues.
No way, Jose. It's all about the lifestyle and the cost of living, and both point to golf and more golf.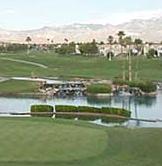 With posh communities springing up like casinos did in the 1970's and 80's, Las Vegas has become one of the bonefied golf capitals of the wild, Wild West.
And with flat, developable land still in ample supply, its no crapshoot to locate oneself and one's family in a digs along the links for both reasonable and not so reasonable prices.
The Red Rock Country Club in Summerlin and the Canyon Gate Country Club in Las Vegas offer residents a golf resort lifestyle at both ends of the aforementioned spectrum. Here are quick rundowns on both facilities just in case you decide to become one of the 6,000 new monthly residents of the Las Vegas area.
Red Rock Country Club
It's not all bright lights and big city in Las Vegas, and nowhere is this more evident than in Summerlin. Located adjacent to the Red Rock Canyon National Conservation Area northwest of the city, Summerlin is home to 15 villages, including the prestigious Red Rock Country Club.
If you love the other "King," then the real estate at Red Rocks could become an afterthought (okay, only if you actually bleed Rolling Rock beer and Pennzoil). Arnold Palmer and Ed Seay designed both of Red Rocks signature courses, the Arroyo and the Mountain.
The front nines opened back in 1999 and were combined into one playable layout. The back nines are slated to open in the spring of 2003, giving Red Rocks 36 holes of resort style golf. Both courses are anchored by a 44,000 square foot clubhouse that offers members both casual and fine dining.
Red Rock features 1,100 homesites, the majority of which sport golf course views. Future residents can choose from either a custom home option that typically runs about $350,000, or a semi-custom home option that comes in around $300,000. The average home price is around $600,000, but more affluent buyers can opt for $2 million spreads that should make them the talk of the neighborhood.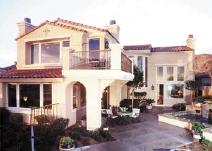 "Golfers choose to live here because of the lifestyle, and the country club amenities that are geared towards the golfing lifestyle," says Jennifer Leibee, Marketing Manager at Red Rock. "We also have one of the best tennis facilities in Las Vegas and a number of tennis clinics. Our residents can stay on property to do just about anything."
The Sunrise Colony Company broke ground on Red Rock back in March of 1998, and over 600 homesites have sold over the past three years. Leibee says that Sunrise expects to reach build out of approximately 1200 homes by 2004.
For more information, contact Sue Brandt, Marketing Director, or click on to www.redrockcountryclub.com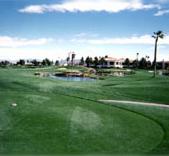 If you want to get in on the golf lifestyle that Canyon Gate Country Club has to offer, you'll have to do so when some current resident decides to bail on this popular southwestern Las Vegas development.
That's right - there are no lots remaining at Canyon Gate, but according to Canyon Gate officials, there are typically between 25 and 40 houses for resale available at any given time. The price tags on these cribs ranges from affordable to "maybe if you win the Lotto."
The bottom of the line single family detached dwelling will run you just over a quarter of a million, while Canyon Gate's premier properties will set you back nearly $6 million and change.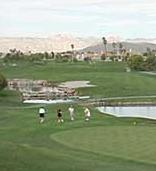 Canyon Gate has more to offer, however, than pricey homes and an exclusive Ted Robinson designed golf course. The development is markedly low density, with 507 homes sitting on 320 acres, is family friendly with its kids camps and kids nights, and is owned and operated by Clubcorp, which offers traveling golfers 192 reciprocal courses around the world.
The catch?
Joining the country club could set you back about eight years worth of college tuition payments. Initiation fees are $32,000 and monthly dues come in around $500. For more information on Canyon Gate, call 702-595-2221, or visit to www.canyon-gate.com.
Any opinions expressed above are those of the writer and do not necessarily represent the views of the management. The information in this story was accurate at the time of publication. All contact information, directions and prices should be confirmed directly with the golf course or resort before making reservations and/or travel plans.